Phuket best photographer
Phuket photographer, Krabi photographer, Khaolak photographer, Samui photographer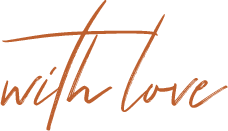 Live your magic and save your precious love memories! Our team of professional photographers is here to help you.
Read our Blog
w w w . p h u k e t b e st p h o t o g r a p h e r . c o m
Wedding photography at COMO Point Yamu Phuket, Thailand Destination Wedding In ThailandGroom & Bride : Nick & NicoleLocation : COMO Point Yamu, Thailand Wedding venue! COMO Point Yamu in Phuket, Thailand, could not have been more perfect for this beautiful couple and

A happiness moment of Eric & Debbie's family FAMILY PHOTOGRAPHY AT PHUKET THAILAND Phuket photographer is specialized for family photography in Phuket but we also have many clients who come with family members and love to keep some great moment altogether. Eric, Debbie

PHUKET BEST PHOTOGRAPHER For the bride and groom, the most important thing is that on the day of their wedding, everything must be perfect, including their precious wedding photos. Wedding photos are real memories and will always be with you. If you

November 05, 2020
Great experience!! He was very patient with our children and got great pictures for us! Very talented!

February 14, 2020
James was the photographer for our beach wedding and he really is the best! He is such a nice person and also so professional. The photos are absolutely perfect, even more beautiful than I thought! Thank you very much, James!

March 08, 2020
We asked James to be our photographer for our wedding in Samui, and he was great. He drove from Phuket to Samui to take photos of our special day and he was so professional, gave good direction, and was able to take a lot of candid photos. The final photos look amazing - thank you so much James!!

January 21, 2020
We got married in Thailand (Khao Lak) and needed a photographer, and contacted James. We couldn't be happier, he's a really good photographer! The pictures we've got afterwards is amazing. If we ever need a photographer in Thailand again we would contact James. You will not be disappointed if you let James takes the pictures!

December 09, 2020
Thank you for amazing work! I especially like soft pictures style and colors in the result!

February 02, 2020
James is an exceptional photographer! He took the time to meet us a few months before or wedding in Phuket to learn about the style of photography we wanted for our wedding. On the day itself, he was non-stop busy with making beautiful photos of us, the environment, and our friends from beginning till the end. The result was as we had expected from James's previous work, incredible. We know that James will do his best work in any customer he serves and we highly recommend James as your photographer, for wedding or anything else! Great job James, we hope to see you again soon!

December 09, 2019
James and his team are very professional and efficient. They arrived earlier than scheduled and worked over time. The photos they took are amazing, reminding me of the wonderful memories in our wedding. Thank you so much! Highly recommended!
Pricing Plans
Wedding : Engagement : Family
Wedding

$

100

Monthly

• 4 hours photography service
• 8 hours photography service
• 10 hours photography service
• 12 hours photography service
Engagement

$

391

Month

2 hours photography service
16.30 – 18.30 (Sunset)

1 Photographer

150 to

200++ of photos edited colors and lighting by digital process.
Family

$

491

Month

2 hours photography service
16.30 – 18.30 (Sunset)

1 Photographer

150 to

200++ of photos edited colors and lighting by digital process.